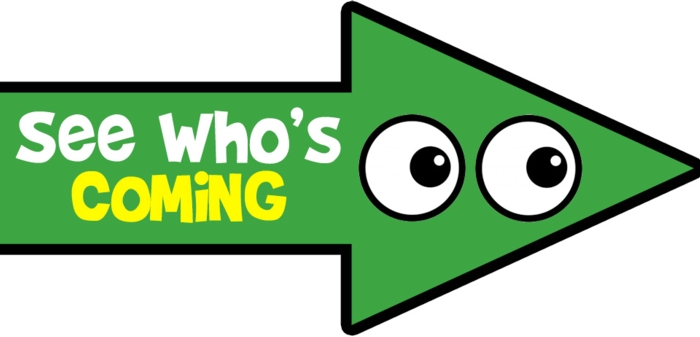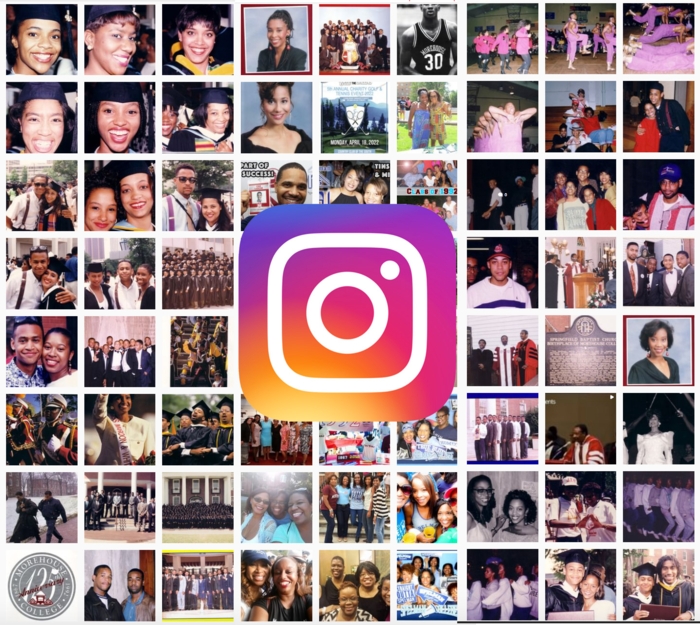 Visit and Follow on IG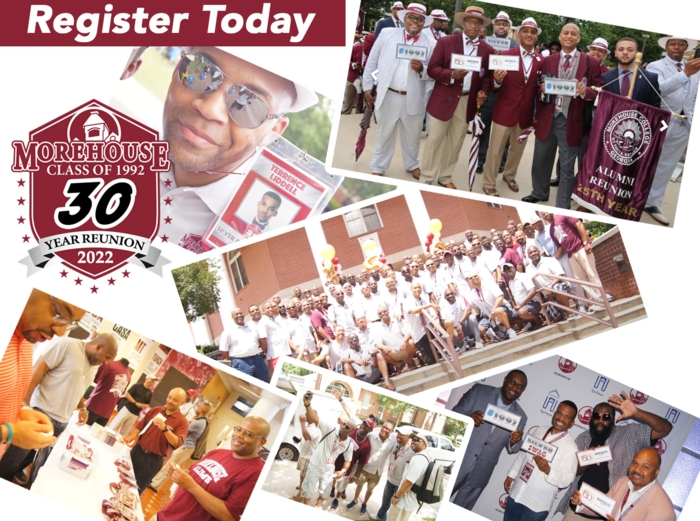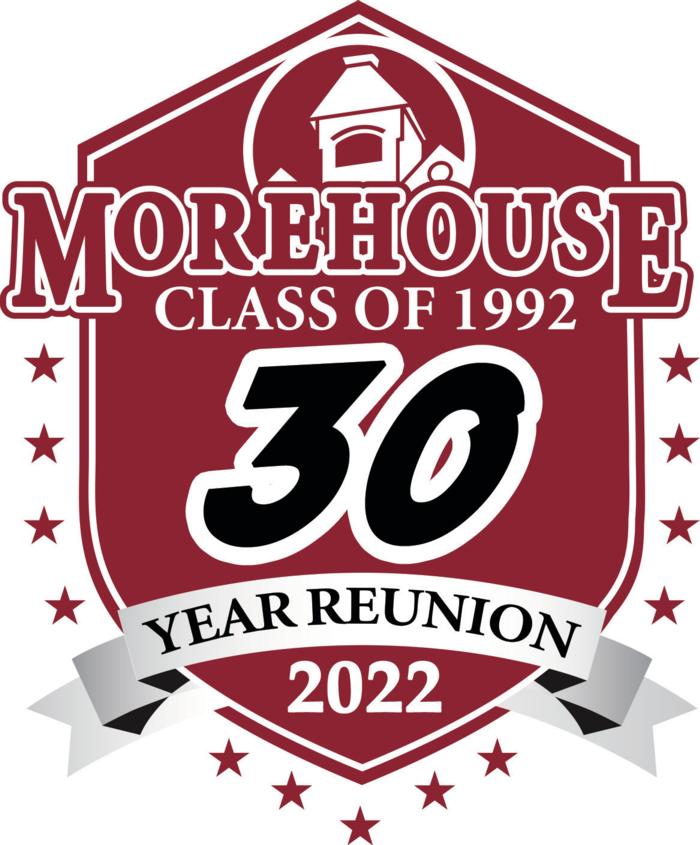 ---
OFFICIAL SCHOOL EVENTS:
Morehouse College Reunion - "A Gathering of Men"
Hosted by: Morehouse College Office of Alumni Engagement
• More Info •
---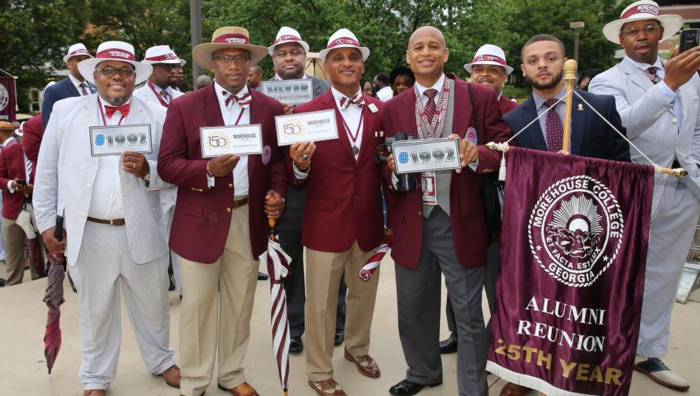 This spring Morehouse College alumni are invited to descend upon the city of Atlanta and the historic campus to impart their leadership and knowledge while commemorating their graduation with friends and classmates alike. "A Gathering of Men" is a chance for Morehouse alumni to fellowship with there classmates on the ever-expanding campus as well as throughout the evolving city of Atlanta.
We invite you to join us in celebrating three cohorts of Morehouse Men. The 0's and 5's, 1's and 6's, and most notably the 2's and 7's. This will be the a rebirth of "Da House!" An opportunity to have some of our signature events fully in-person.
We encourage alumni to purchase tickets early to make sure events are properly scheduled for spaces that can safely support the number of participants. Some events will be virtual with more information forthcoming.
---
Also, please make a GIFT to Morehouse and RE-INVEST in her future.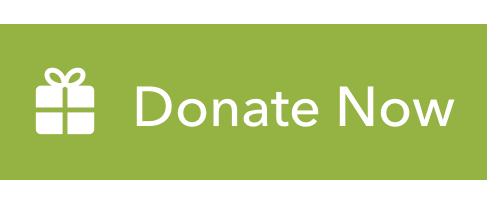 ---
---
We will RECONNECT, REFLECT, and RE-INVEST !!!

---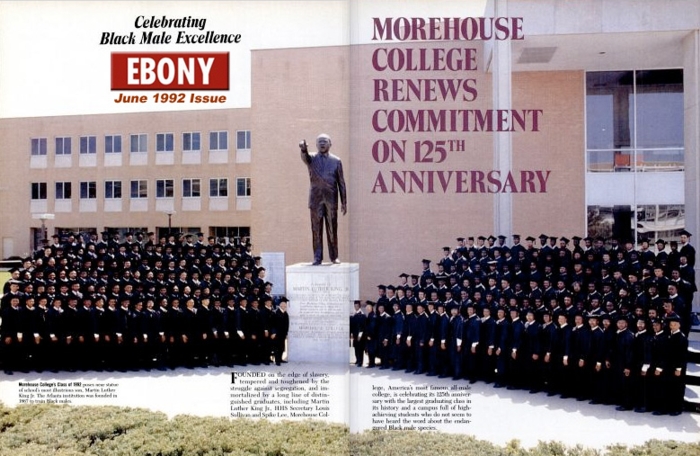 .
Please share this with ANY-AND-EVERY brother from our class. Nobody should tell us later: "I had no idea about our reunion----man, I wish somebody told me---I hate that I missed it." (don't let that tragedy happen).
As always, joining and using this site is FREE OF CHARGE. Please make sure your profile is updated and you are NOT on the "missing" list.
---
---
Looking back to the year was 1992... President Bill Clinton was elected (defeated Bush and Perot), Los Angeles saw the Rodney King riots, we had riots in Atlanta as well, the first Nicotine patch was introduced to help stop smoking, Arthur Ash announces he contracted AIDS, DNA fingerprinting was invented, the Balkan War was raging, Euro Disney opened in France, Larry Bird retired from the NBA, Washington Redskins won the Super Bowl, Toronto Bluejays won the World Series, Chicago Bulls won NBA Finals, Duke won the Final Four, The Summer Olympics were in Barcelona, and Mall of America was constructed in Minnesota spanning 78 acres.
Also in 1992...
Annual USA Inflation Rate = 3.03%
Year End Close Dow Jones Industrial Average = 3301
Interest Rates Year End Federal Reserve = 6.00%
Average Cost of new house = $122,500.00
Average Income per year = $30,030.00
Average Monthly Rent = $519.00
Cost of a gallon of Gas = $1.05
1 LB of Bacon = $1.92
Average cost of new car = $16,950.00
Top R&B Songs From Week of May-16-1992:
My Lovin' (You're Never Gonna Get It) - En Vogue
All Woman - Lisa Stansfield
Why Me Baby? - Keith Sweat
Jump - Kris Kross
Come - Jodeci
Love Me - Tracie Spencer

Love You All My Lifetime - Chaka Khan

Can t Have My Man - Alyson Williams

Sometimes It s Only Love - Luther Vandross
AND the class of 1992 walked across the stage at the Morehouse College Commencement on their way to make a difference in the world as newly minted MOREHOUSE MEN. It is remarkable that this was THIRTY YEARS ago!!! Please make plans to join us in May for our reunion (with our Spelman Alumnae classmates). Let's reconnect as brothers (JOIN HERE) and show our thanks to Dear Ol' Morehouse via our support.