Order Today!!!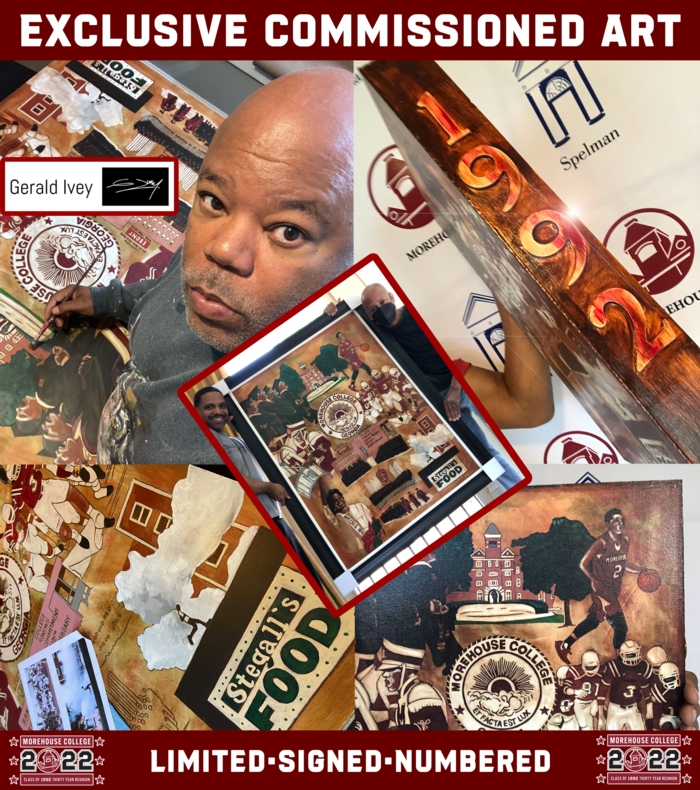 Two Options:
1️⃣ Special BOX Effect
Only $192
with 1992 Featured on Side Panel

2️⃣ Canvas Wrap
Only $92
Mounted on Frame

We commissioned a special LIMITED edition work of art that was inspired by images and memories from our 1988-1992 era of college life at Dear Old Morehouse. The sources of artistic inspiration include: Graves Hall, EBONY Magazine photo spread, MLK Chapel and MLK Statue, Commencement, Football, Basketball, Glee Club, 1992 Rodney King Protests, Miss Maroon and White, Stegall's, Marching Band
The BOX effect also includes '1992' prominently displayed on the side panel -- signed and numbered (limited edition).
🎨 Artist: Gerald Ivey -- ATL, GA, USA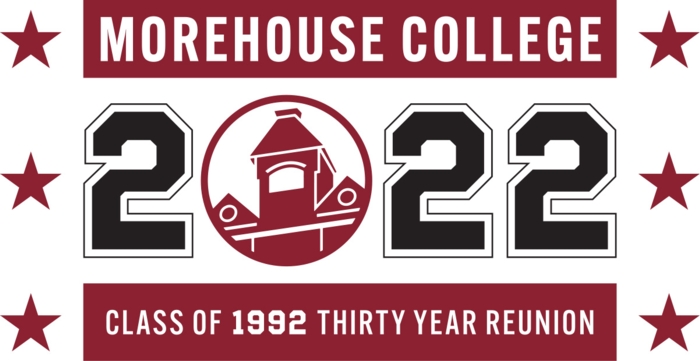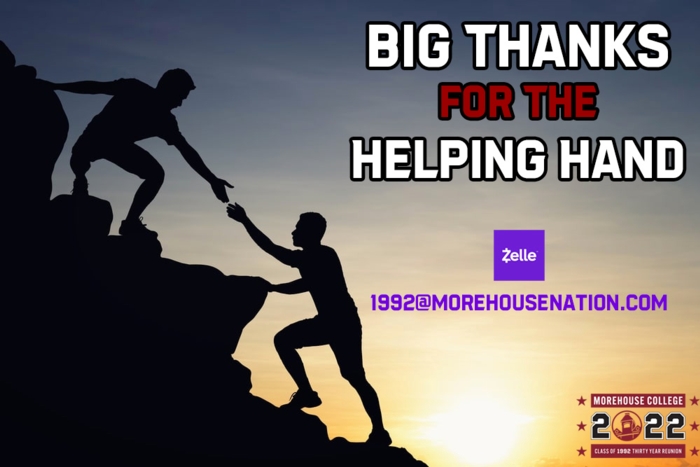 Many of you have asked if you can pitch in with a
#HelpingHand

to help us avoid being in the RED from

#Reunion2022

and all the expenses incurred. 🖤 THANKS SO MUCH, GUYS. 👊🏽 If you'd like to help, please send any donations/gifts via ZELLE to: 1992@morehousenation.com (any amount is appreciated).

Background: We have been planning these reunions every five years since 1997 -- our FIRST reunion at 'year five.' We always try to plan and budget wisely, but expenses typically exceed the funds derived from activity fees (haha--every time).

We always try to ask for low/reasonable activity fees to encourage the most participation (never want sticker shock to discourage brothers). We also like to keep our #1992ClassAccount in a healthy position (with a cushion) so it is ready and available when we plan for another activity or event (eg, Homecoming, HBCUNYC gathering, etc.).

This year, we spent north of US$21,000 with all the production, souvenirs, catering, beverages, event space, printing, DJs, desserts, golf shirts, artist commission, ticketing staff, decorations, custom cookies, name badges, photographers, and more.

🙏🏽 So...if you are inclined to pitch in as we pass this digital collection plate, we would be sincerely grateful. No pressure...only if you are able.

--------------------------

Note: All money goes directly to the CLASS ACCOUNT (not to an individual). Transactions are via Zelle with zero transactions fees. 💻 🏦 💵💵 🏦 💻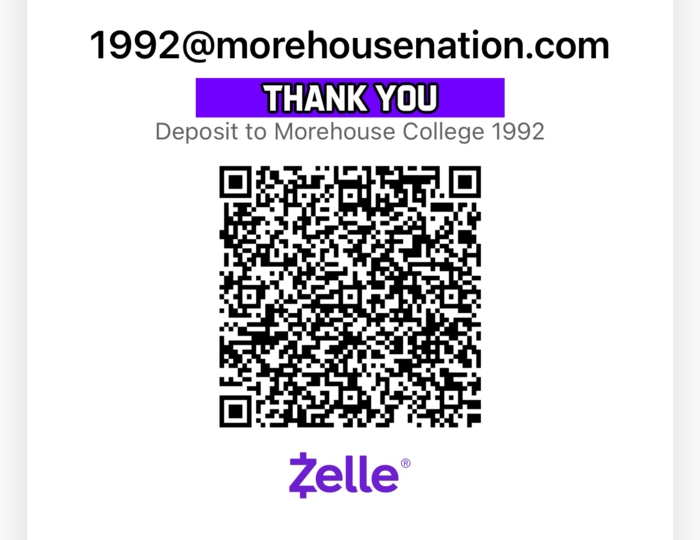 Please Complete Our Survey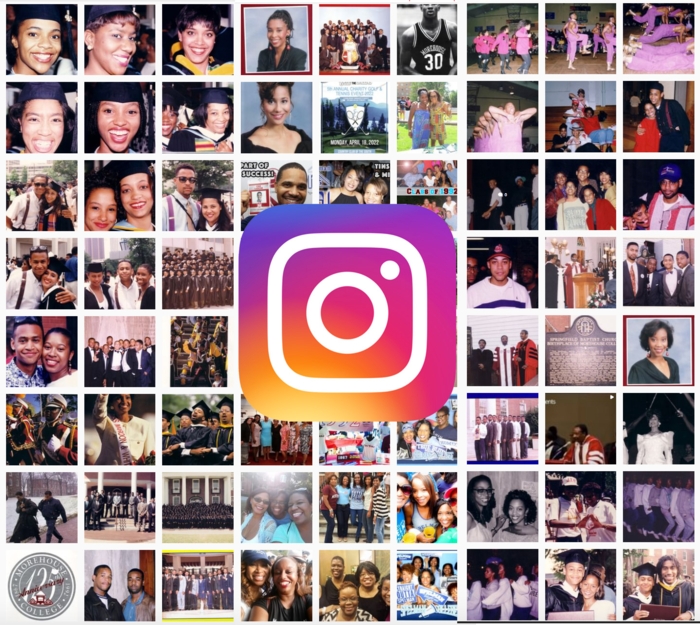 Visit and Follow on IG
---
---
---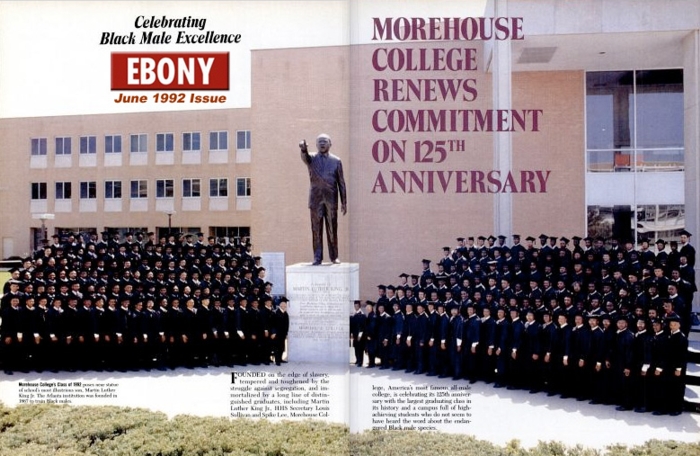 .
Please share this with ANY-AND-EVERY brother from our class. Nobody should tell us later: "I had no idea about our reunion----man, I wish somebody told me---I hate that I missed it." (don't let that tragedy happen).
As always, joining and using this site is FREE OF CHARGE. Please make sure your profile is updated and you are NOT on the "missing" list.
---
---
Looking back to the year was 1992... President Bill Clinton was elected (defeated Bush and Perot), Los Angeles saw the Rodney King riots, we had riots in Atlanta as well, the first Nicotine patch was introduced to help stop smoking, Arthur Ash announces he contracted AIDS, DNA fingerprinting was invented, the Balkan War was raging, Euro Disney opened in France, Larry Bird retired from the NBA, Washington Redskins won the Super Bowl, Toronto Bluejays won the World Series, Chicago Bulls won NBA Finals, Duke won the Final Four, The Summer Olympics were in Barcelona, and Mall of America was constructed in Minnesota spanning 78 acres.
Also in 1992...
Annual USA Inflation Rate = 3.03%
Year End Close Dow Jones Industrial Average = 3301
Interest Rates Year End Federal Reserve = 6.00%
Average Cost of new house = $122,500.00
Average Income per year = $30,030.00
Average Monthly Rent = $519.00
Cost of a gallon of Gas = $1.05
1 LB of Bacon = $1.92
Average cost of new car = $16,950.00
Top R&B Songs From Week of May-16-1992:
My Lovin' (You're Never Gonna Get It) - En Vogue
All Woman - Lisa Stansfield
Why Me Baby? - Keith Sweat
Jump - Kris Kross
Come - Jodeci
Love Me - Tracie Spencer

Love You All My Lifetime - Chaka Khan

Can t Have My Man - Alyson Williams

Sometimes It s Only Love - Luther Vandross
AND the class of 1992 walked across the stage at the Morehouse College Commencement on their way to make a difference in the world as newly minted MOREHOUSE MEN. It is remarkable that this was THIRTY YEARS ago!!! Please make plans to join us in May for our reunion (with our Spelman Alumnae classmates). Let's reconnect as brothers (JOIN HERE) and show our thanks to Dear Ol' Morehouse via our support.